Brian Henry

Fine Art Photography

Rusted Places

2017 - Present


This is an ongoing collection of works focused on technique. I explore several themes and subjects in my work; abandoned places, self portraits and collaborations with models. This particular collection of work is focused on abandoned locations. The printing technique is a slow and somewhat tedious process to achive warm tones, grain and texture that I find complimentary to many of my subjects.

Effects are achieved by using different papers, dilutions of chemistry, exposure, development timing and temperature adjustments. I've created a technique I like to call "celestialization" which creates the star-like effects on the paper. This technique is very experimental as I have little control of the end results. While I am capable of printing multiply copies of each photo, the variables of this printing process lend each print to it's own set of variations and imperfections.

The majority of these prints are sized 7x9 on 8x10 paper.

Places near and far from home.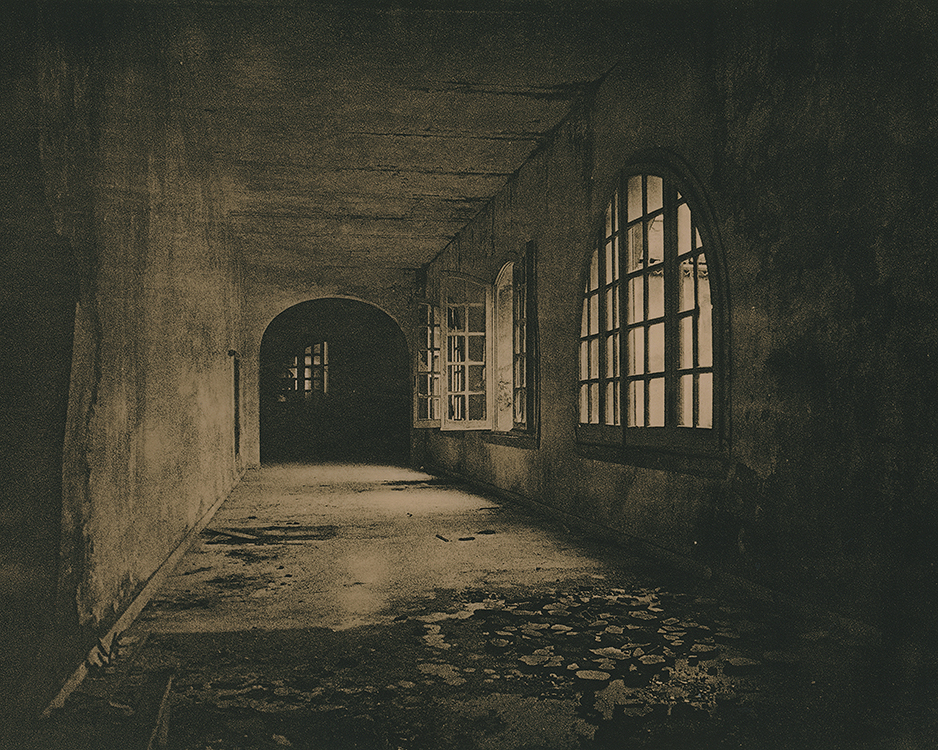 Decayed Nudes

2016-Present
Silver Gelatin Prints (5x7,8x10, 11x14)
A collection of work representing the nude body. I started working with the nude form as a way to avoid styling clothes and dating my work. With a few years working with my own body and others, it seems only natural for these abandoned places to be adorned with the nude form. The contrasting textures of skin and decay compliment each other to much satisfaction.
Within my own nude self portraits, I've gained a better appreciation for self image and pushed myself out of certain comforts. When working with others, I hope to also give them an opportunity to escape the normal studio and be surrounded in a unique place with absolute freedom.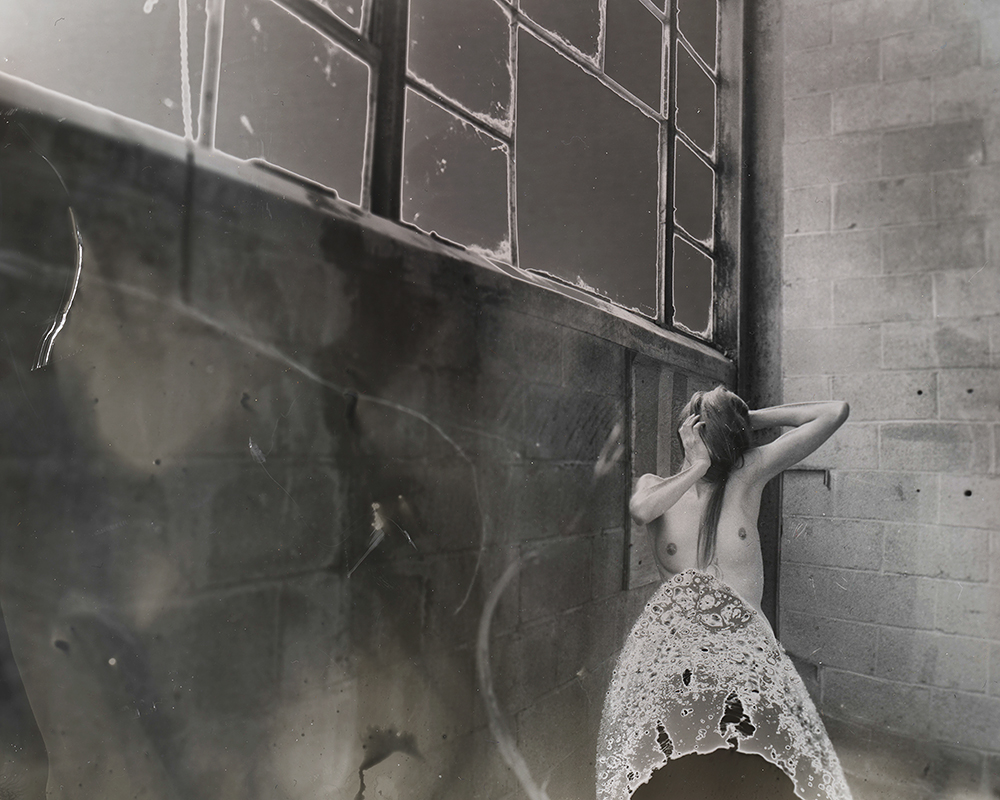 ...more
Thank you Anna, Sam, Garrett, Peter, Lyndsie, Zac, Logan, Greg, Nick!
Found Paper; Decayed Emulsion
2011 - Present

7x9 inches on 8x10 Kodabromide Paper.
I found photographic paper laying on the ground in an abandoned hospital. It was under piles of fallen pieces of ceiling, rust and insulation. I took some home with me to use as scrap paper but decided to try running it through the chemistry to see what would happen. I did not expect much from paper expired in the 70s, but to my surprise, it worked! Although defective and fogged, I was happy to put this paper to use rather than let it continue to rot on the floor. The ability to connect to this place in that way was further achieved by printing the images I took at the abandoned hospital on the paper from there.
This series will be ongoing until I run out of the supply I took from there, or until the place no longer exists.
While there are many natural defects to this decayed paper, I further enhanced this by using my own experimental techniques to distress the paper further.
Cropped details from these prints: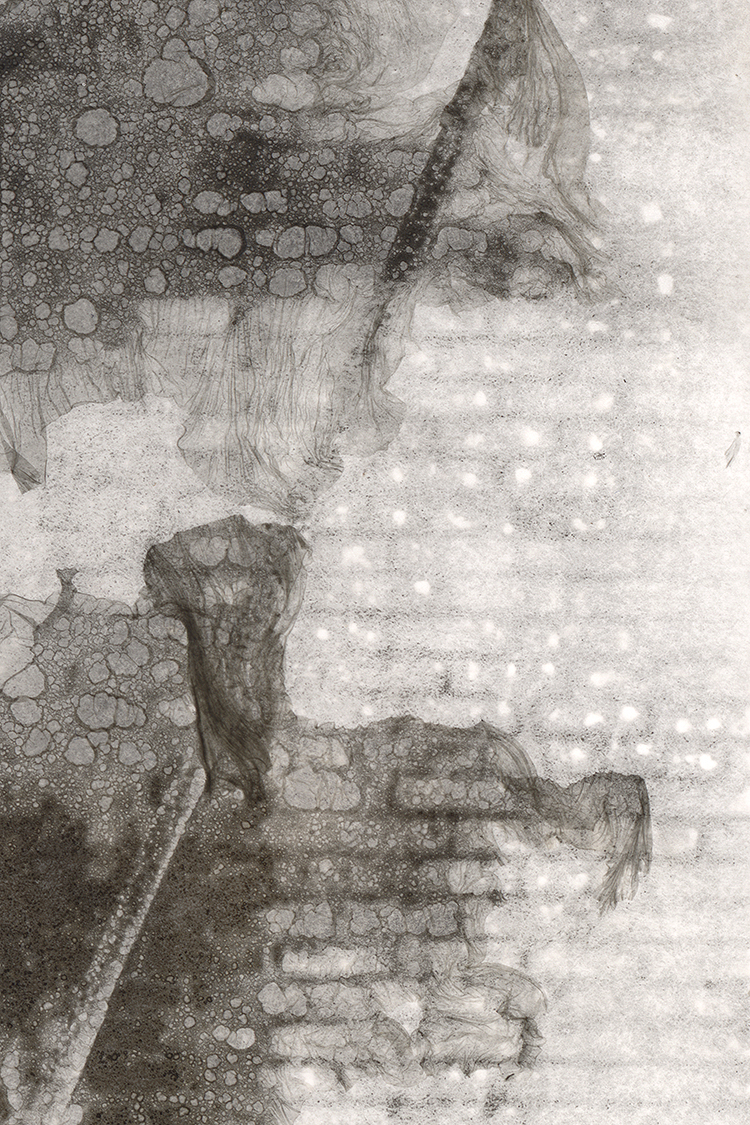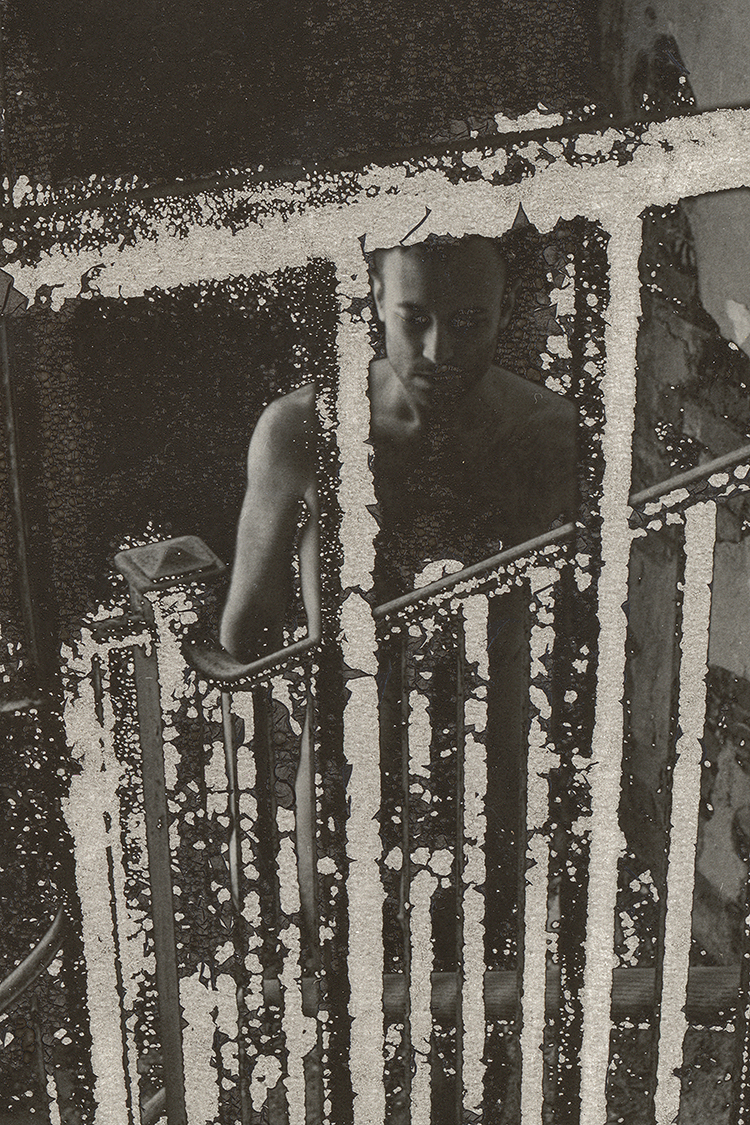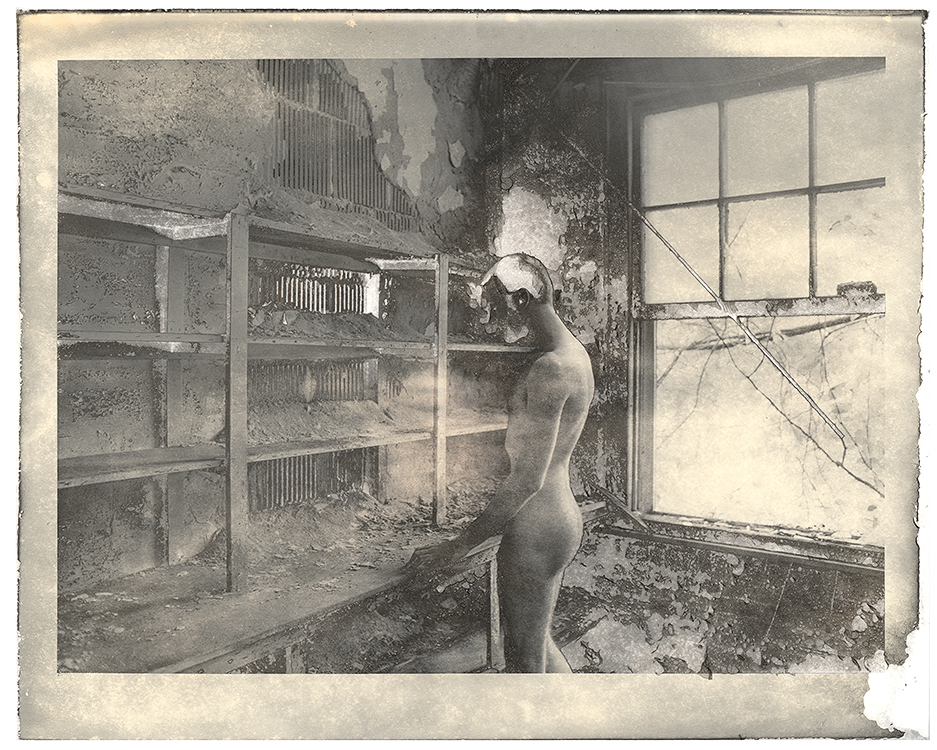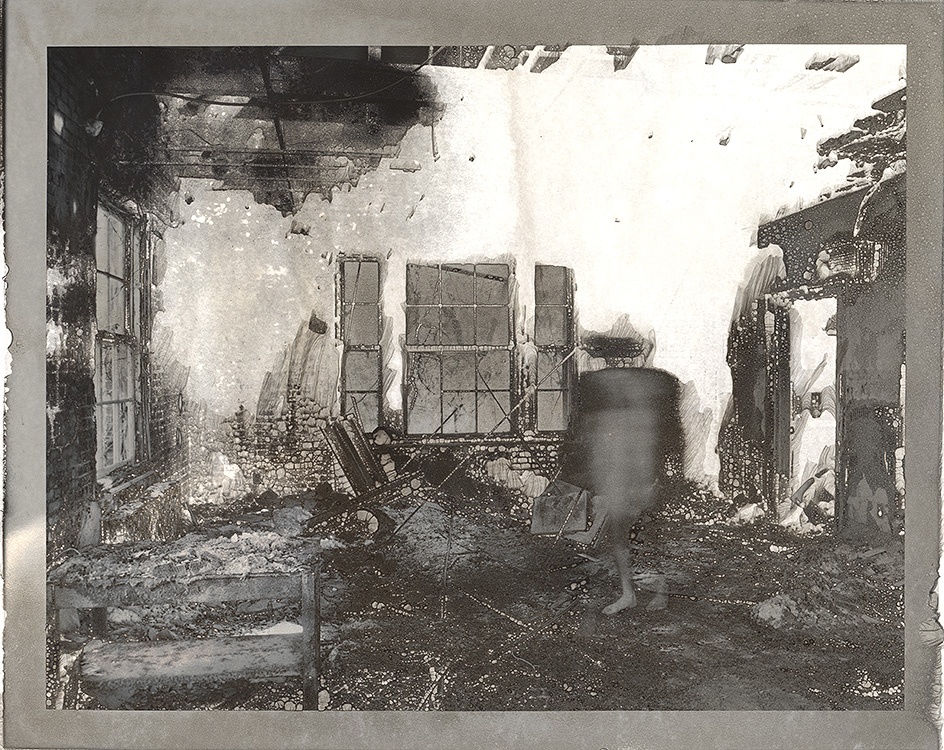 Burned Desert

Winter 2018

Silver Gelatin Prints 7x9 on 8x10 paper
I suffer from seasonal depression. The northeast winters are hard on me, but especially so after losing someone incredibly important to me. I needed to escape. Photographer and friend,
Robert Flynt
invited me to spend a week with him in Arizona. I arrived to sunny skies and warm weather. I rented a car with no plan in mind. Driving from Phoenix to Yucca Valley, from Palm Springs to the Salton Sea; stopping at various parts along the way to wander aimlessly without clothes. I was unaware of how healing the desert could be. Feeling small, warm, and in touch with nature. A change in perspective. I returned to Baltimore with snow, cold wind. Luckily, I had shot enough film to develop, print and alter for the rest of Winter. Survived.
Cropped details from these prints: